Episodes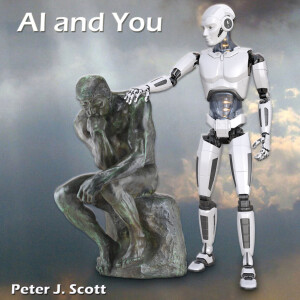 Monday Nov 20, 2023
Monday Nov 20, 2023
This and all episodes at: https://aiandyou.net/ .
We're talking with Jaan Tallinn, who has changed the way the world responds to the impact of #AI. He was one of the founding developers of Skype and the file sharing application Kazaa, and that alone makes him noteworthy to most of the world. But he leveraged his billionaire status conferred by that success to pursue a goal uncommon among technology entrepreneurs: reducing existential risk. In other words, saving the human race from possible extinction through our own foolhardiness or fate. He has co-founded and funded the Centre for the Study of Existential Risk, in Cambridge, England, and the Future of Life Institute, in Cambridge, Massachusetts.

In the conclusion of the interview, we talk about value alignment and how that does or doesn't intersect with large language models, FLI and their world building project, and the instability of the world's future. 

All this plus our usual look at today's AI headlines.

Transcript and URLs referenced at HumanCusp Blog.