Episodes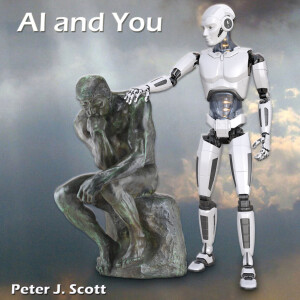 Monday Nov 06, 2023
Monday Nov 06, 2023
This and all episodes at: https://aiandyou.net/ .
Giving us a long perspective on the impact of today's large language models and #ChatGPT on society is Bart Selman, professor of Computer Science at Cornell University. He's been helping people understand the potential and limitations of AI for several decades, commenting on computer vision, self-driving vehicles, and autonomous weapons among other technologies. He has co-authored over 100 papers, receiving a National Science Foundation career award and an Alfred P. Sloan research fellowship. He is a member of the American Association for Artificial Intelligence, a fellow of the American Association for the Advancement of Science, and a contributing scientist at the two Asilomar conferences on responsible AI development.

In the conclusion of our interview we talk about self-driving cars, the capability of large language models to synthesize knowledge across many human domains, Richard Feynman, our understanding of language, Bertrand Russell, AIs as co-authors on research papers, and where Bart places us on a scale of artificial general intelligence ability. 

All this plus our usual look at today's AI headlines.

Transcript and URLs referenced at HumanCusp Blog.