Episodes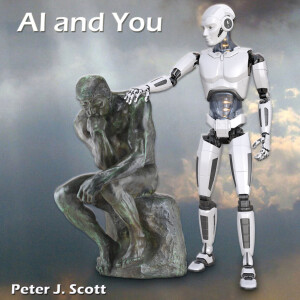 Monday Oct 09, 2023
Monday Oct 09, 2023
This and all episodes at: https://aiandyou.net/ .
The United Kingdom government is holding a Summit on Artificial Intelligence at the storied Bletchley Park on November 1 and 2. Luminaries of #AI will be helping government authorities understand the issues that could require regulation or other government intervention.

Our invitation to attend may have been lost in the post.

But I do have reflections on the AI risks that will (or should) be presented at this event and some analysis and thought-provoking questions prompted by excellent events on these topics I recently attended by the London Futurists and MKAI.

All this plus our usual look at today's AI headlines.

Transcript and URLs referenced at HumanCusp Blog.