Episodes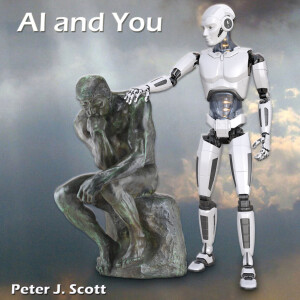 Monday Jul 24, 2023
Monday Jul 24, 2023
This and all episodes at: https://aiandyou.net/ .
Giving us a peek behind the scenes of Number 10 Downing Street today is Ryan Donnelly, founder of Enzai, an AI governance platform that helps organizations manage AI risk through policy and organizational controls - allowing users to engender trust in, and scale, their AI systems. Before founding Enzai, Ryan worked as a corporate lawyer in London at some of the world's leading law firms. 

Ryan was recently invited to 10 Downing Street to discuss AI and UK policy, along with some other very high-powered luminaries of AI. So we're going to talk about what's going on at that level of the UK government with respect to AI, and we'll learn about operationalizing AI risk management.

All this plus our usual look at today's AI headlines.

Transcript and URLs referenced at HumanCusp Blog.