Episodes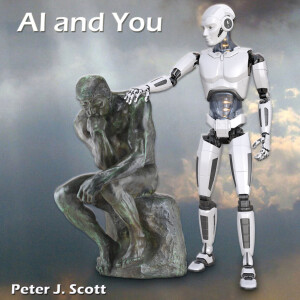 Monday Jul 10, 2023
Monday Jul 10, 2023
This and all episodes at: https://aiandyou.net/ .
With statements about the existential threat of AI being publicly signed by prominent AI personalities, we need an academic's take on that, and returning to the show is Roman Yampolskiy, tenured professor of Computer Science at the University of Louisville in Kentucky where he is also the director of the Cyber Security Laboratory. He has published so much in the field of AI Safety for so long that he is a preeminent researcher in that space. He has written numerous papers and books, including Artificial Superintelligence: A Futuristic Approach in 2015 and Artificial Intelligence Safety and Security in 2018.

Roman was last on the show in episodes 16 and 17, and events of the last seven months have changed the AI landscape so much that he has been in strong demand in the media. Roman is a rare academic who works to bring his findings to laypeople, and has been in high profile interviews like futurism.com and Business Today, and many mainstream/broadcast TV news shows, but he found time to sit down and talk with us.

In the first part of the interview we discussed the open letters about AI, how ChatGPT and its predecessors/successors move us closer to AGI and existential risk, and what Roman has in common with Leonardo DiCaprio.

All this plus our usual look at today's AI headlines.

Transcript and URLs referenced at HumanCusp Blog.