Episodes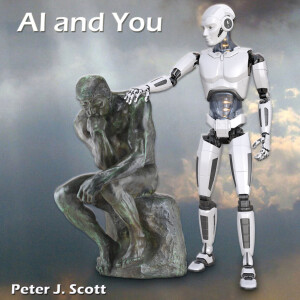 Monday Jul 03, 2023
Monday Jul 03, 2023
This and all episodes at: https://aiandyou.net/ .
What do honeybees have to teach us about AI? You'll find out from Louis Rosenberg on this episode. He's been working in AR and VR starting over 30 years ago at Stanford and NASA. 1992 he developed the first mixed reality system at Air Force Research Laboratory. In 2004 he founded the early AR company Outland Research which was acquired by Google in 2011. He received a PhD from Stanford, was a tenured professor at California State University, and has been awarded over 300 patents.

He's currently CEO and Chief Scientist of Unanimous AI, a company that amplifies human group intelligence using AI technology based on the biological principle of Swarm Intelligence, which is where the bees come in. The Swarm AI technology that he created has an extraordinary record of making predictions like Oscar winners.

In the conclusion of the interview, we talk about ways AI threatens privacy, and Louis' philosophy of using AI to empower human cooperation.

All this plus our usual look at today's AI headlines.

Transcript and URLs referenced at HumanCusp Blog.