Episodes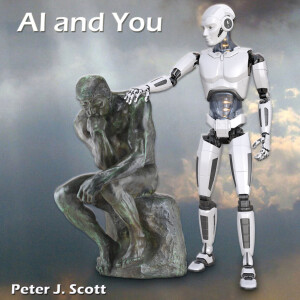 Monday Jun 19, 2023
Monday Jun 19, 2023
This and all episodes at: https://aiandyou.net/ .
Should AI be able to feel? It may seem like the height of hubris, recklessness, and even cruelty to suggest such a thing - and yet our increasing unease and fears of what #AI may do stem from its lack of empathy.

I develop this reasoning in my third TEDx talk, recorded at Royal Roads University. From my research into Joseph Weizenbaum's ELIZA to what developers of #ChatGPT and other AI are missing, I explore this most sensitive of issues.

This podcast episode is the bonus track, the director's cut if you will, that expands on those 12 minutes of talk to give you added value and even more questions to take away.

All this plus our usual look at today's AI headlines.

Transcript and URLs referenced at HumanCusp Blog.