Episodes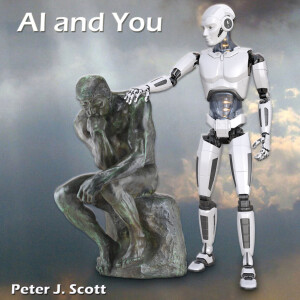 Monday May 01, 2023
Monday May 01, 2023
This and all episodes at: https://aiandyou.net/ .
Which companies are doing the best at adopting AI? That's a very easy question to ask and a very hard one to answer - well. But answering it today is Alexandra Mousavizadeh, who done this sort of thing before with the Global AI Index and Disinformation Index. Her new company, Evident, uses nearly 150 real-time indicators to measure the adoption of AI in each company, and their first iteration of the AI Adoption Index covers the banking industry.

Alexandra is returning to the show and calling in from London, where she was a partner at Tortoise Media, where she ran Tortoise Intelligence, the Index and data business. Here, she was the architect of the groundbreaking Global AI Index, released in 2019, the first to benchmark the strength of national AI ecosystems. Before Tortoise, she held roles including sovereign analyst for Moody's and Head of Country Risk Management at Morgan Stanley. She was CEO of ARC Ratings, a global emerging markets based ratings agency; and before joining ARC, she was the Director of the Legatum Institute's Prosperity Index of nations.

In the conclusion of the interview we talk about the methodology behind the Index, what it means for the flow of talent and capital, the banking industry reaction to ChatGPT, and surprises about the leading companies in the Index.

All this plus our usual look at today's AI headlines.

Transcript and URLs referenced at HumanCusp Blog.