Episodes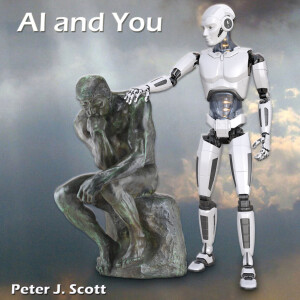 Monday Apr 10, 2023
Monday Apr 10, 2023
This and all episodes at: https://aiandyou.net/ .
If you want straight talk about today's overheated AI in robotics applications, you would want someone as direct as, say, an F-18 pilot. And that's what we've got, in Missy Cummings, one of the US Navy's first female fighter pilots (yes, that Top Gun) and now professor researching AI in safety-critical systems at George Mason University and director of Duke University's Humans and Autonomy Laboratory. She recently spent a year as Safety Advisor at the National Highway Traffic Safety Administration where she made some very candid statements about Tesla.

From aircraft safety to the true performance and economics of autonomous vehicles, Missy gives us her unvarnished views in this first half of an unmissable interview (see what I did there?).

All this plus our usual look at today's AI headlines.

Transcript and URLs referenced at HumanCusp Blog.