Episodes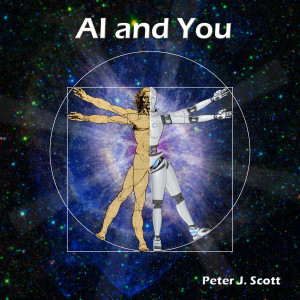 Monday Feb 27, 2023
Monday Feb 27, 2023
This and all episodes at: https://aiandyou.net/ .
ChatGPT has taken the world by storm. In the unlikely event that you haven't heard of it, it's a large language model from OpenAI that has demonstrated such extraordinary ability to answer general questions and requests to the satisfaction and astonishment of people with no technical expertise that it has captivated the public imagination and brought new meaning to the phrase "going viral." It acquired 1 million users within 5 days and 100 million in two months.

But if you have heard of ChatGPT, you likely have many questions: What can it really do, how does it work, what is it not good at, what does this mean for jobs, and... many more.

We've been talking about those issues on this show since we started, and I've been anticipating an event like this since I predicted something very similar in my first book in 2017, so we are here to help. In this special episode, we'll look at all those questions and a lot more, plus discuss the new image generation programs. How can we tell an AI from a human now? What does this mean for the Turing Test, and what does it mean for tests of humans, otherwise known as term papers? Find out about all that and more in this special episode.

Transcript and URLs referenced at HumanCusp Blog.