Episodes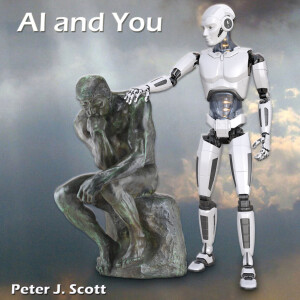 Monday Feb 13, 2023
Monday Feb 13, 2023
This and all episodes at: https://aiandyou.net/ .
I'm often asked what's going to happen with AI being regulated, and my answer is that the place that's most advanced in that respect is the European Union, with its new AI Act. So here to tell us all about that from Brussels is Risto Uuk. He is a policy researcher at the Future of Life Institute and is focused primarily on researching policy-making on AI to maximize the societal benefits of increasingly powerful AI systems. Previously, Risto worked for the World Economic Forum, did research for the European Commission, and provided research support at Berkeley Existential Risk Initiative, all on AI. He has a master's degree in Philosophy and Public Policy from the London School of Economics and Political Science.

In part 1, Risto tells us how he got into this line of work, and helps us understand the basic form of the act, what sort of things it regulates, its definitions of risks, and so on. 

All this plus our usual look at today's AI headlines.

Transcript and URLs referenced at HumanCusp Blog.