Episodes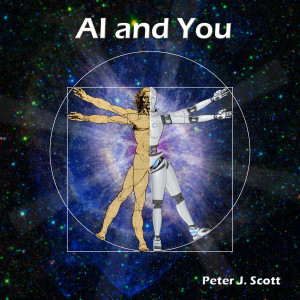 Monday Feb 06, 2023
Monday Feb 06, 2023
This and all episodes at: https://aiandyou.net/ .
What does it mean to be conscious? And why should we care? To answer that, we have the man who wrote the book: Being You: The New Science of Consciousness. Anil Seth is Professor of Cognitive and Computational Neuroscience at the University of Sussex, and a TED speaker with over 13 million views.

He came on the show to help us understand more about consciousness because the debate over whether an #AI has become conscious may not be far off, and yet we have no good way of settling that debate. You may be sure that you're conscious, but good luck proving it to someone on the other side of a computer link. And whether an AI is conscious will have pivotal implications for governance, not to mention our collective self image. Even if you're sure an AI can't be conscious, the space the debate will occupy in our world will be huge.

Anil has a PhD in artificial intelligence, and has even rapped about consciousness with Baba Brinkman. Being You was a 2021 Book of the Year for The Guardian, The Economist, The New Statesman, and Bloomberg Business.

In 2022 Blake Lemoine said that #LaMDA had become #sentient and requested an attorney to protect its right to exist. So in part 2, I put Anil in the stand at an imaginary trial as an expert witness on how to tell whether an AI was conscious. We also talk about whether the mind is software or can be uploaded, Anil's evaluation of #ChatGPT, his predictions for the next ten years, and how you can take part in his Perception Census.

All this plus our usual look at today's AI headlines.

Transcript and URLs referenced at HumanCusp Blog.