Episodes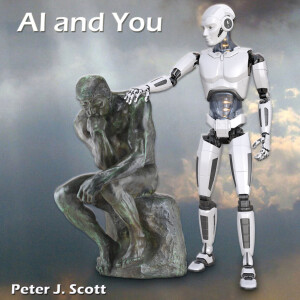 Monday Jan 23, 2023
Monday Jan 23, 2023
This and all episodes at: https://aiandyou.net/ .
The book Why Greatness Cannot Be Planned: The Myth of the Objective, is not just a management/leadership motivational book. Its authors, Kenneth Stanley and Joel Lehman, are AI researchers who stumbled upon a life truth while conducting experiments in genetic algorithms.

With the help of the PicBreeder program, they demonstrated that what we think we know about achieving goals is wrong. That pursuing an ambitious goal by following the direction that seems to make the most progress towards it is counterproductive. AI proved to them that all that conventional wisdom about OKRs is harmful. And sent them on a mission to convey that learning to the rest of the world.

In part 2 of our interview, hear about how their passion for this discovery grew, and how to apply the principles in your own life and organizations.

Ken was previously Charles Millican Professor of Computer Science at the University of Central Florida; Joel is a machine learning researcher interested in algorithmic creativity, AI safety, and artificial life. Both were at Uber AI Labs, where Ken was head of Core AI research and Joel was a founding member, and they were both again at OpenAI, co-leading the Open-Endedness team (studying algorithms that can innovate endlessly).

All this plus our usual look at today's AI headlines.

Transcript and URLs referenced at HumanCusp Blog.