Episodes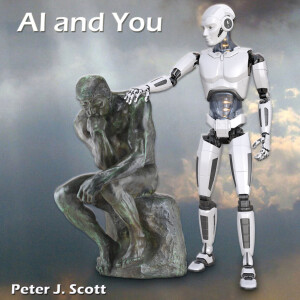 Monday Nov 28, 2022
Monday Nov 28, 2022
This and all episodes at: https://aiandyou.net/ .
The legend of Alan Turing continues to grow; but what was his real contribution to today's world? To get a solid idea of the size and shape of Turing's legacy, I turned to Jonathan Bowen, co-author of The Turing Guide, a comprehensive account of Turing's life and times. Jonathan is is a fellow of the British Computer Society, a fellow of the Royal Society of Arts, Emeritus Professor at London South Bank University, and an adjunct professor or visiting professor of many universities.

Turing, of course, was notable for his role at Bletchley Park in WWII decoding the ENIGMA transmissions, estimated by some at personally shortening the war by two years or longer. But this did not come to light for decades afterwards due to official secrets. Turing is famous in computer science for the Turing Machine and in AI for the Turing Test. But there is even more to him.

In part 1 you can hear Jonathan tell us about Turing's real contributions at Bletchley Park, where Turing ranks in the history of science, what Jonathan would have put in The Imitation Game, and Turing's connection with Oxford University. (A full list of links provided by Jonathan is in the transcript.)

All this plus our usual look at today's AI headlines.

Transcript and URLs referenced at HumanCusp Blog.