Episodes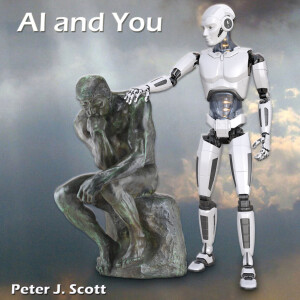 Monday Oct 31, 2022
Monday Oct 31, 2022
This and all episodes at: https://aiandyou.net/ .
Will tomorrow's robots be invented... or grown? Mark Lee, Emeritus Professor of Intelligent Systems in the Department of Computer Science at Aberystwyth University in Wales, works in the new field of Developmental Robotics. That's creating computational models of infant development for novel robot learning techniques, and he has trained their humanoid iCub robot from the equivalent of a developmental stage of newborn to nine-month-old. Hence the title of his recent book, How to Grow a Robot: Developing Human-Friendly, Social AI. In part 1 we talk about what meaning means to a robot, some connections with Alan Turing, the role of curiosity, and the relationship of computer vision to interpreting the 3-D world.

All this plus our usual look at today's AI headlines.

Transcript and URLs referenced at HumanCusp Blog.