Episodes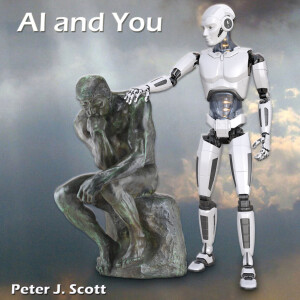 Monday Oct 24, 2022
Monday Oct 24, 2022
This and all episodes at: https://aiandyou.net/ .
How do you like the experience of calling Customer Service? Yeah... me too. But Dan Turchin is out to change that. Dan is a serial entrepreneurial leader who is passionate about changing the future of work. He's doing that currently as the CEO of PeopleReign, which automates the lifecycle of service requests - those problems people inside a business might have - through AI. He's run AI-centric businesses like InsightFinder and Aeroprise, and been a senior director at BMC and ServiceNow. In part 2 we talk about Dan's vision of optimism for the future of work with AI and his mission with his podcast.

All this plus our usual look at today's AI headlines.

Transcript and URLs referenced at HumanCusp Blog.