Episodes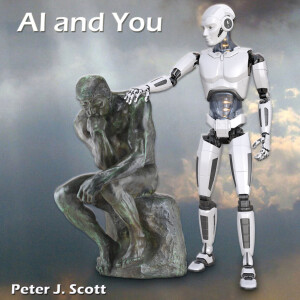 Monday Apr 04, 2022
Monday Apr 04, 2022
This and all episodes at: https://aiandyou.net/ .
Hannah Grubbs and Shea Sullivan are from the Institute for Digital Humanity in Minnesota, a bi-partisan, cross-cultural, digital ethics think tank advocating for civil rights issues connected to advances in technology, and it is entirely student-founded and student run.

Their mission is to bring the humanity back to our digital world, and they are extraordinarily productive, forging alliances with other universities, Netflix, the ACLU, and the ADL.

In this second part we talk about the Safety Not Surveillance coalition, the Living Textbook project, and what it's like to be involved in this kind of activism.

All this plus our usual look at today's AI headlines.

Transcript and URLs referenced at HumanCusp Blog.