Episodes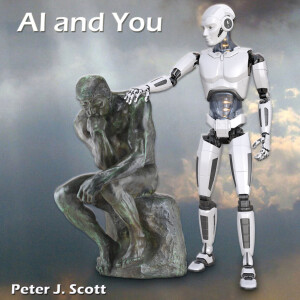 Monday Jan 03, 2022
Monday Jan 03, 2022
This and all episodes at: https://aiandyou.net/ .
Joining us from Dubai is Tannya Jajal, keynote speaker, AI futurist, and UAE Chapter Lead for the Global Women in Tech Movement. She is a resource manager at VMware, a technology contributor at Forbes Middle East, and author of the new book, Thinking Machines: AI and the Intelligence Explosion.

I invited Tannya to the podcast after running into her on two different AI panels in different countries on the same day (virtually!). We talk about how AI is being taught and developed in the worlds of women, children, and the Middle East.

All this plus our usual look at today's AI headlines.

Transcript and URLs referenced at HumanCusp Blog.