Episodes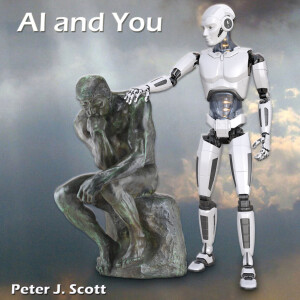 Monday Apr 26, 2021
Monday Apr 26, 2021
This and all episodes at: https://aiandyou.net/ .
What happens when an engineer becomes an angel investor and thought leader in AI? You get Rob May, former co-founder and CEO of Talla, an AI assistant platform, now General Partner at PJC, an early-stage venture capital firm focused on investing in, supporting, and building relationships with entrepreneurs who are creating the future. Rob also writes the world's most popular newsletter on artificial intelligence – InsideAI.

In part 2, we talk about emotion AI, whether we're in an AI bubble, and what startups should - and shouldn't focus on.

All this plus our usual look at today's AI headlines. 

Transcript and URLs referenced at HumanCusp Blog.