Episodes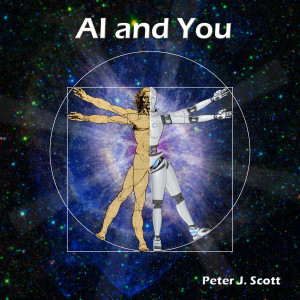 Monday Aug 03, 2020
Monday Aug 03, 2020
This show's amazing guest has seen naked brains... while they were still in use. This episode concludes the interview with Dr. Ryan D'Arcy. He is a neuroscientist, pictured here with one of his tools, an MRI machine. He co-founded HealthTech Connex Inc., and serves as President and Chief Scientific Officer. HealthTech Connex translates neuroscience advances into health technology breakthroughs. We met on the TEDx stage in Surrey BC, where he was speaking about how he helped Trevor Greene, a soldier who had his head split by an axe while serving in Afghanistan.


See his TEDx talk here.

In this episode, we talk about models of the structure of the brain, the role of pattern recognition, brain-machine interfaces by companies such as Neuralink, and how they might - or should - work. All that and of course our usual look at a headline or two about AI.

Transcript at HumanCusp Blog.