Episodes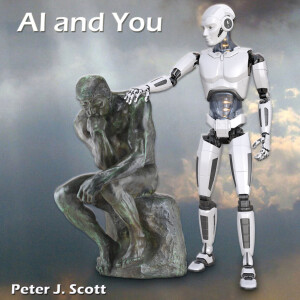 Monday Nov 21, 2022
Monday Nov 21, 2022
This and all episodes at: https://aiandyou.net/ .
Welcome to the Matrix... er, Metaverse. Everywhere you turn, you hear more about the metaverse... but what is it, aside from a giant bet by Facebook's founders in changing their company's name?

Mark van Rijmenam, a future tech strategist who thinks about how technology changes organizations and society, is here to tell us. He has a PhD in management from the University of Technology Sydney on how organizations should deal with Big Data, Blockchain and (Responsible) AI. He is the founder of Datafloq and the author of the book Step into the Metaverse: How the Immersive Internet Will Unlock a Trillion-Dollar Social Economy.  In part 2 we talk about practical use cases of the metaverse, and some of the opportunities and problems of having a virtual identity there.

All this plus our usual look at today's AI headlines.

Transcript and URLs referenced at HumanCusp Blog.